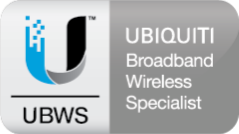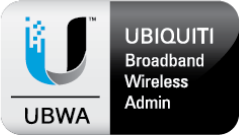 Become a Ubiquiti Broadband Wireless Administrator (UBWA) and Specialist (UBWS) at the Ubiquiti Training Academy brought to you by Ace Training and Development Centre. Gain valuable training with hands-on course material, up-to-date training, and foundational knowledge. See and use specialty training equipment and gain expert knowledge that will enable you to use, sell, and install/configure Fixed Wireless equipment and build out a wireless communications system using Ubiquiti airMAX equipment.
Course includes three days of first-hand knowledge and the ability to become a fully certified Ubiquiti airMAX Administrator and Specialist. Those who complete the course, lab, and pass an examination will receive full certification and the right to bear the "UBWA" and "UBWS" emblem on their website and use associated marketing materials. Space is limited so sign-up today to secure a seat in this highly-demanded course.
For UEWA course press here.
Introduction
---
A theoretical and practical look at the planning and diagnosis of Point-to-Point and Point-to-Multipoint links; addressing many common misconceptions and issues with opportunities to discuss individual cases.
The course emphasis on how to design, build and manage a successful Wireless ISP. You will learn to make wireless links, and get hands-on practice with airMAX-ac equipment in an instructor-led classroom.
The course has a 21-hour duration and includes the following topics as set by Ubiquiti.
Seminar Content
---
 1. The Ubiquiti Network
2. Point-to-Point Links
3. Point-to-MultiPoint Links
4. RF Theory
5. Radio Operation
6. Antenna Design
7. Ubiquiti Service Providers
Who should attend
---
Information Technology (I.T), Network Technicians, Computer Engineers, Network Engineers, Electricians.