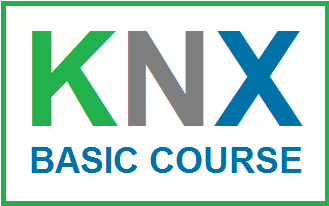 Ace Training and Development Centre is organising the two KNX Certificaton levels: KNX Basic Course and KNX Advanced Course in Nicosia. Next KNX Basic Course is in the fall of 2018.
Our cutting-edge techniques, such as case method, manages to train the student in the professional environment and to prepare them for the real job.
Introduction
---
The Basic Course is the first step of getting to know KNX technology. The objective of this training is to give the student the knowledge to carry out a KNX project.
The course consists of a theoretical and a practical part. Likewise, theoretical and practical exams will follow the course where upon successful completion students can be certified as KNX Partners and be listed in the KNX official webpage (www.knx.org). The certification is valid worldwide with no expiration date.
The course has a 35-hour duration and includes the following topics as set by KNX International Association.
Seminar Content
---
KNX Project Design ETS Professional: Basic

KNX Project Design ETS Professional: Advanced (only for informative purposes)

KNX Commissioning ETS

KNX Diagnostics & Trouble Shooting ETS

KNX System arguments

KNX System overview

KNX TP Topology

KNX TP Telegram

KNX Bus devices
Who should attend
---
Electrical engineers, electricians, mechanical engineers, automation engineers, energy technology engineers, network engineers, computer engineers, electrical engineers.