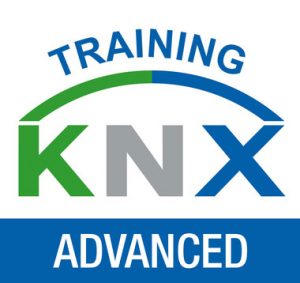 Ace Training and Development Centre performs the two KNX Certificaton levels: KNX Basic Course and KNX Advanced Course in Nicosia. Next KNX Advanced Course is on the 15th to 19th of November 2017.
Tutor of the course is the very experienced KNX certified trainer Mr George Lazos from Quantum training center in Greece.
Our cutting-edge techniques, such as case method, manages to train the student in the professional environment and to prepare them for the real job.
Introduction
---

This course provides you with information on the extended options provided by KNX building system technology. Open and closed-loop lighting control, logic, scenes, various transmission media, displays and operator controls, HVAC applications, safety systems, remote signaling, telecontrol and remote alarms, remote parameterization and maintenance of KNX systems are the key areas that you will learn more about.
This certified KNX Advanced course gives you the ability to implement complex user functions in practice. It is not a product-based course and also gives valuable general hints and tips that are essential for successful system programming.
The course consists of a theoretical and a practical part. Exams (2 hours) are only practical and will follow the course where upon successful completion students can be certified as KNX Advanced Partners and be listed in the KNX official webpage (www.knx.org). The certification is valid worldwide with no expiration date.
The course has a 35-hour duration and includes the following topics as set by KNX International Association.
Seminar Content
---
KNX – Fail-safe planning

KNX – Flags

KNX – HVAC

KNX – Integrated Applications

KNX – Interworking

KNX – Couplers

KNX – Advanced Lighting Control

KNX – Security Technology

KNX – Logic Operations

KNX – Audio / Video

KNX – Visualisation Systems

KNX – Smart Metering & Smart Grid

ETS Apps
Who should attend
---
KNX system integrators, Electrical engineers, electricians, mechanical engineers, automation engineers, energy technology engineers, network engineers, computer engineers.
Prerequisite to follow the course: passing the KNX Basic exam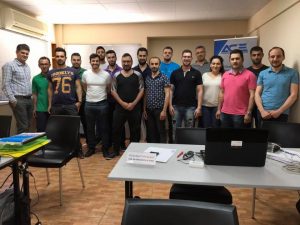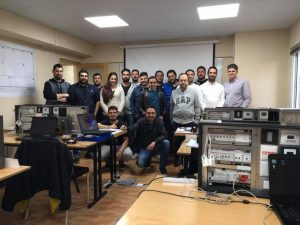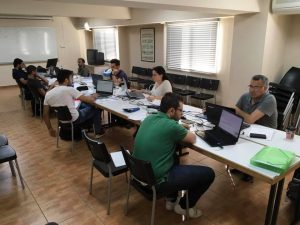 DOWNLOAD INFORMATION LEAFLET