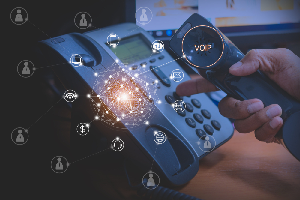 Ace Training and Development Centre is going to run, the four days, Open Telephony Training Course on the 18th of November 2019. The course is intended to give extensive exposure to FreePBX administration and key internals. It is taught around a series of labs that build upon each other and create a very interactive environment among the class participants to maximize the learning experience.
Introduction
---
This training seminar will teach advanced topics to deploy, troubleshoot, customize and administer FreePBX solutions.
The seminar starts by providing an advanced foundation in FreePBX. With that solid foundation in place, we move into the Linux command line and how it relates directly to PBX administration and troubleshooting. We cover system and telephony hardware and IP phones and what to consider when choosing these components.
Seminar Content
---
Advanced PBX Admininstration in FreePBX
Phones, BLFs, XML and Asterisk Internals and Troubleshooting
Linux Administration for PBXs
TDM Hardware and IP Phones
Troubleshooting and Telco Issues
Marketing and Selling Asterisk PBX Solutions
PBXact and Commercial Modules
Who should attend
---
Information Technologist (I.T) involved in IP telephony, Network Technicians, Computer Scientists, Programmers, Telephony Professionals, Computer Engineers, Network Engineers or any people in IT.
Seminar Details
---
Dates: soon to be announced
Time: 09:00 – 17:00
Place: Nicosia
Duration: 28 hours
Language: English and Greek (depends the audience)
Cost: 800 euro (HRDA subsidy eligible candidates only pay 324 euro) plus VAT
Special discount for non-subsidy eligible candidates