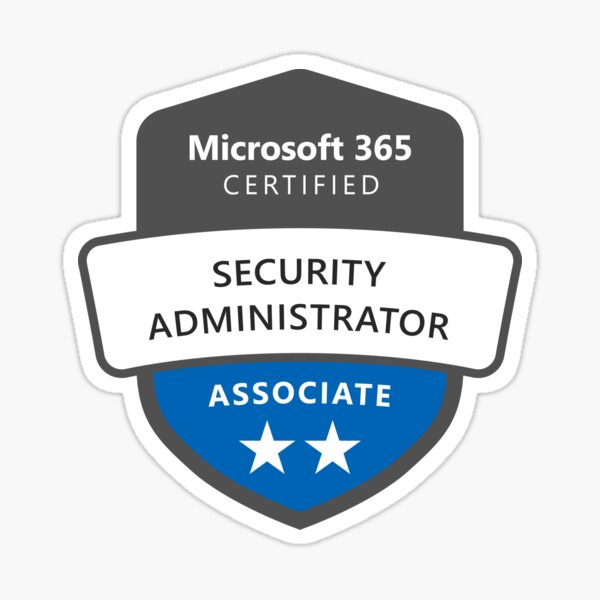 Microsoft 365 Security Administrator
This course teaches you how to secure your Microsoft 365 deployment and comply with industry data protections. This course focuses on securing user identity and access, threat protection, information protection and data governance. This course was designed for IT Professionals who manage and deploy security technologies for Microsoft 365 in their organization. 
This course helps learners prepare for the Microsoft 365 Certified: Security Administrator Associate exam (MS-500).
Introduction
---
In this course you will learn how to secure user access to your organization's resources. The course covers user password protection, multi-factor authentication, how to enable Azure Identity Protection, how to setup and use Azure AD Connect, and introduces you to conditional access in Microsoft 365. You will learn about threat protection technologies that help protect your Microsoft 365 environment. Specifically, you will learn about threat vectors and Microsoft's security solutions to mitigate threats. You will learn about Secure Score, Exchange Online protection, Azure Advanced Threat Protection, Windows Defender Advanced Threat Protection, and threat management. In the course you will learn about information protection technologies that help secure your Microsoft 365 environment. The course discusses information rights managed content, message encryption, as well as labels, policies and rules that support data loss prevention and information protection. Lastly, you will learn about archiving and retention in Microsoft 365 as well as data governance and how to conduct content searches and investigations. This course covers data retention policies and tags, in-place records management for SharePoint, email retention, and how to conduct content searches that support eDiscovery investigations.