Ace Training and Development Centre designed to provide you with a fully up-to-date family centered training program. The course aims to teach the participants how to effectively mediate family disputes and what skills need to be possessed by each participant in order to be successful on this course.
Introduction
---
This 24 hours training covers the basic family Mediation Process, the family Mediation Skills, the Legal Frameworks which apply to family Mediators, dealing with high conflict clients and family dynamics during and after separation / divorce.
Our goal is to help you on your journey to becoming a competent Family Mediator. We believe that the way to do this is through skills-based learning. It is for this reason that role plays are an important component of the course in demonstrating to delegates the effectiveness of deploying the skills they are trained in .
Seminar Content
---
Family Mediation – an overview
The Emotional Effects of Separation and Divorce
What is Family Mediation?
Mediation Information and Assessment Meeting
Family Mediation Skills
Addressing High Conflict Cases, Power Imbalances and Domestic Abuse
Diversity and Equality within the Mediation Process
Bringing Mediation to a Conclusion
Who should attend
---
This training program is for Lawyers, Legal and Social workers, Psychologists.
Trainer Details
---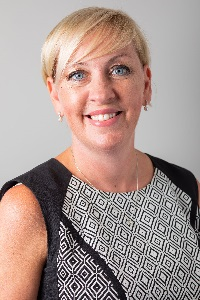 Trainer: Nicola Crowther,
Crowther Mediation Practice
Trainer CV
After a successful career practicing Civil, Commercial and Family Law in the North East for over twelve years, Nicola retrained as a Mediator in 2010. Nicola is an accredited member of the Family Mediation Association and the Civil Mediation Council. She is also a Professional Practice Consultant (PPC) responsible for the training and supervision of other mediators. Nicola is an elected board member of the Family Mediation Association.
Areas of expertise:
Nicola deals with Civil and Commercial Mediations, often on an international basis, dealing more specifically with contractual disputes in a broad spectrum, from individuals to Plcs.
Family Mediation, including financial and children issues. Nicola, specialises in assisting high net worth clients to negotiate financial settlements and is qualified to consult directly with children during the mediation process.
Mediation Style:
Nicola has strong negotiating skills with an engaging and collaborative style.  She is quick to grasp the issues and engage the parties in looking for solutions.  Whilst showing a degree of empathy and understanding for the often difficult situations she is faced with, she takes a practical approach to moving parties towards resolution.
Seminar Details
---
Dates: 06 April to 9th of April 2020
Time: 6/4/20 4-7pm, 7-9/4/20 2-9pm
Place: Nicosia
Duration: 24 hours
Language: English
Cost: 750€ plus VAT
HRDA Subsidy: 408€
Company Cost: 342€ (plus VAT on 750€)